Whether you're the overly ambitious household stringing up your holiday lights as soon as Halloween passes or you staunchly wait until Thanksgiving turkey leftovers have been consumed, there's one fact about holiday lights that's universal: they drive up our power bills every year.
Come December, you may feel festive hanging Christmas lights or decorating the outside of your house with twinkling bulbs for Hanukkah, but no one feels merry while seeing how much more than usual they owe the utility (not to mention the increased costs to heat your home that are likely hitting at the same time!). Those who are trying to minimize the impact on their monthly budget or are simply trying to be green and reduce their impact on the environment don't have to feel like a Grinch this holiday season, though, as there are many ways to remain energy-conscious while you deck the halls.
Let's run through some of the easiest ways to conserve power and harness energy efficiency when decorating your home with holiday lights in a sustainable way:
Use LEDs Instead of Incandescent Bulbs
When it comes to lighting up your home every day of the year, most people are by now well aware of the benefits of swapping out their old incandescent lights for more energy-efficient light-emitting diodes, or LEDs. In fact, the U.S. government has phased out the use of these inefficient incandescent bulbs commonly used in households that consumed 60 Watts compared with LEDs that could produce the same amount of light for just 10 Watts of power or less. By producing the same amount of light in homes with only a fraction of the power demand, this trend has been one of the most energy-saving and bill-reducing measures that people have been able to make.
However, the regulations that required a switch from incandescent light bulbs to LEDs was not mandated for decorative bulbs, such as those in holiday lights. Because of that, consumers are still faced with the choice between incandescent and the more efficient LED lights. According to the U.S. Department of Energy, the cost of electricity to light a six-foot Christmas tree for 12 hours per day over 40 days would be $10 if using incandescent lights compared with just $0.27 by using LEDs. So while the cost to purchase LED holiday lights may be greater at the register compared with incandescents, the energy savings add up over the holiday season (not to mention the lifetime of LED holiday lights that can last 40 holiday seasons compared with just 3 by the incandescents). The energy-conscious choice is clear: lighting your home and your tree with LEDs will reduce the energy impact of the holidays.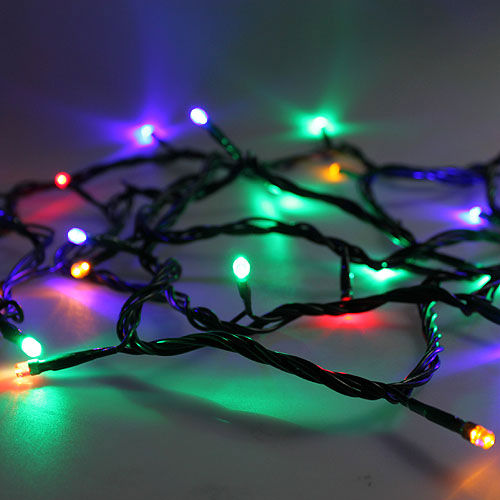 Be Conscious of Wattage When Buying Lights
Beyond just choosing between LEDs and incandescent bulbs, the holiday revelers have more decisions to make while buying holiday lights. Even among LED options, the energy use is not the same. To make an educated decision about which box of lights to buy, consumers should recognize the importance of the wattage of their lights. The greater the rated wattage on a string of light, the more energy they will consume once plugged in. And while you may be choosing between something that seems of minimal difference, such as 10-watt lights vs. 7-watt lights, over the course of the holiday season and with many lights across your home the difference can add up.
Here's an example. Let's say you need four strands of lights for your six-foot Christmas tree, another four strands for an outdoor tree, and another ten strands for your roof, windows, and the rest of outdoors. You may quickly lead up to 1,000 individual twinkling bulbs on your holiday light setup that are going to be lit for 6 hours per night for the full month of December. While you might have made the energy-conscious decision to use LEDs, there are LED strands that use less than 0.1 watts per bulb and others that use nearly 1 watt per bulb.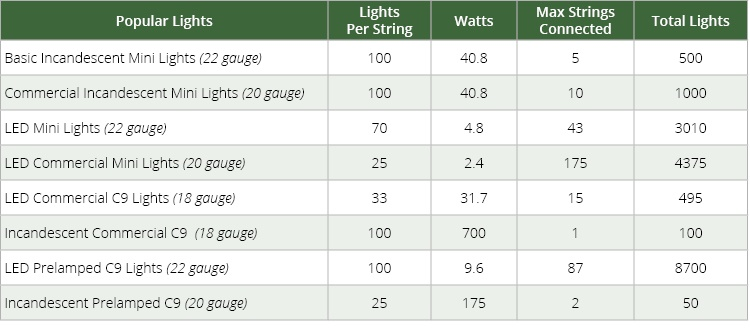 Source: Christmas Lights Etc.
That's a difference of 0.6 kilowatthours per night and 6 kilowatthours per night, a huge energy difference! So don't stop just at choosing LEDs, but be conscious of the wattage of your LED holiday lights.
Plug Into Smart Plugs to Limit Time Lights are On
Once you have your holiday lights purchased, the best way you can address exactly how much energy they will use is by being conscious of how often they are lit during the holiday season. It doesn't take an energy expert to realize that the longer you leave them on, the more energy they'll use and the more your electricity bill will reflect that! While everyone can simply be aware of when they turn the lights on and when they turn them off, smart technology has made controlling energy use from holiday lights all the easier.
Specifically, you can plug your holiday lights into smart plugs. Smart plugs are devices that you plug directly into your outlet and then you can plug your holiday lights into the smart plug. In that way, you can now use an app, web portal, or even home voice assistants like Amazon Alexa to control when power is delivered to the lights and when they are turned off.
Using these smart plugs, you can schedule exactly when the lights turn on and off each night, ensuring you never forget to turn them off, laziness never gets in the way, or any other reason. Even better, you can control the smart plug remotely to adjust this schedule via the associated app. If you unexpectedly are out of town for a week and don't want the holiday lights to be lit while you're gone, all it takes is the tap of an app on your smartphone to make sure they aren't being lit while you're out and using energy you'd rather conserve. Note that Atlantic Energy's Smart Home Bundle offers customers three smart plugs after 18 months of service, and these smart plugs can leverage the automation capabilities of the associated Atlantic Energy App to help control the lights and minimize energy use.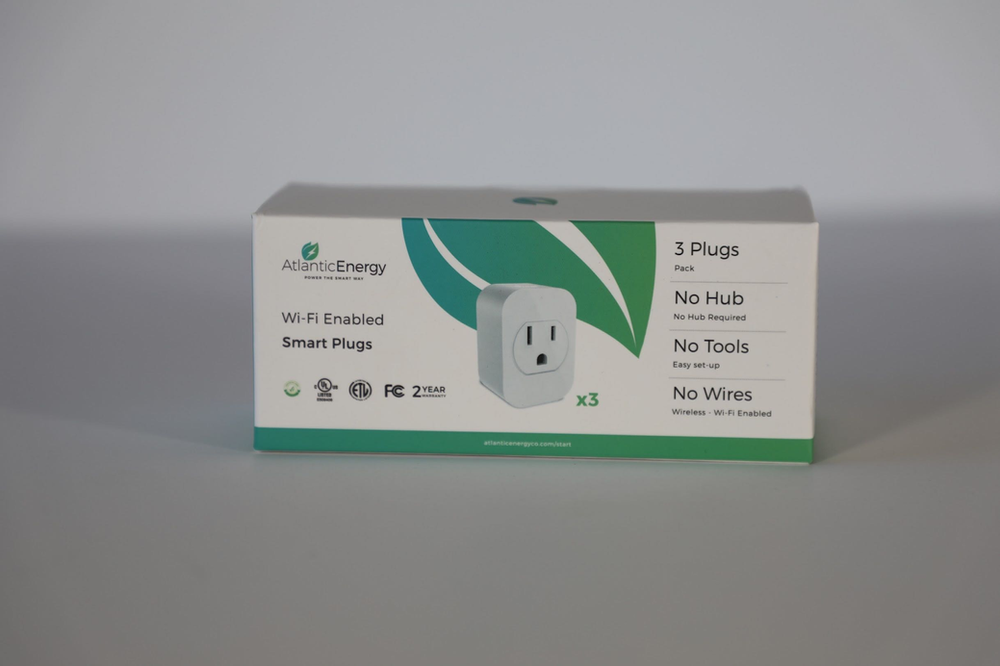 Don't Let Your Lights Be Energy Vampires
A last energy-saving tip for holiday lights relates sounds like it comes from Halloween instead: use smart technology to prevent energy vampires! An electronic device turns into an energy vampire when it continues to draw electricity from the power socket despite being off, simply because it's still plugged in.
If you have strands of holiday lights plugged into outlets all over, both inside and outside your home, they will continue to draw trace amounts of electricity from the outlets even if you've switched the lights off. This is another situation where individually it may not seem like much energy, but over many different plugs and for hours each night for a month, it can really add up.
To prevent your holiday lights from becoming energy vampires that suck electricity from your wall, there are a number of strategies. First is to use a power strip to plug all your lights into at once. That way you can switch off the power strip which will prevent the power draw to each of the individual plugged-in devices. In a more direct way, you can opt to unplug your lights when they're not in use rather than just turn them off, or more conveniently have them plugged into an outlet that's controlled by a light switch so you can cut the power to the outlet entirely.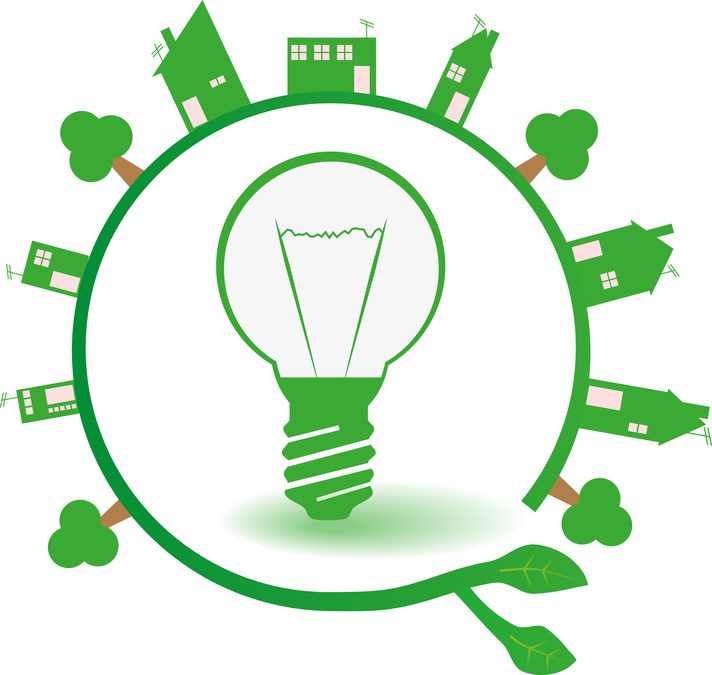 There's no need to be a Scrooge and not want to use your electricity to go towards illuminating your home for the holiday; it's a fun way to bring your family and community together. But if you want to remain conscious of conserving energy these tips can help you minimize the impact on your energy use and your power bill!