The winter season can mean plenty of things to different people: treasured time with families during the holidays, hot chocolate and snowball fights, or even a reason to bust out your favorite sweaters and jackets. But for those of us who constantly think about how to sustainably live green and reduce energy use for our monthly bills, winter means the return of high power use to stay warm.
It doesn't have to be that way, though, as this winter you can integrate these 5 top energy saving tips that will let you stay warm and integrate eco-minded energy savings at the same time:
1. Reverse the direction of your ceiling fan's rotation
We're starting off with one that most people may have never thought of, but you can actually use your ceiling fans to keep rooms in your home warm. When you look at the blades of a ceiling fan, you'll notice they are tilted in a specific direction, and when you turn this fan on during the heat of summer these tilted blades serve to circulate air and cool you off and push the warmer air (which, physics tells us, naturally rises). But for the winter months, you can reverse the direction of your ceiling fan so it spins clockwise (as opposed to the standard counterclockwise) and that tilt helps to drive the warm air downwards. This strategy will help warm your rooms in a much more energy-efficient manner than ramping up the thermostat would, saving you up to 10% on your heating costs each winter.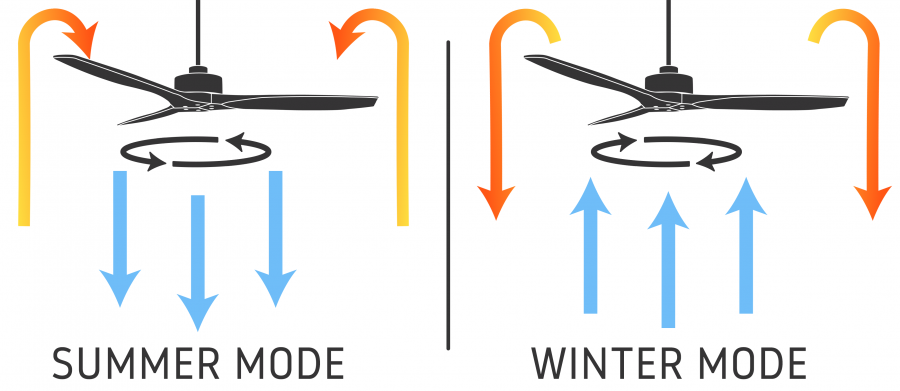 2. Utilize the capabilities of smart thermostats to minimize wasted energy in heating
And speaking of thermostats, the Internet of Things (IoT) has really taken hold of the thermostat market and can help you to target and optimize how you heat your home so it maximizes results while minimizing wasted energy. As Atlantic Energy has noted before, smart thermostats can save your heating energy use in numerous ways.
To start, smart thermostats allow you to ensure a warm home whenever you're home without ever having to waste energy to heat your home while you're away. Whether through the smart learning feature where a smart thermostat learns your schedule, by setting a strict schedule of when to heat and when not to, or even by tapping into geofencing capabilities that will know to start heating a home as you approach the front door, you can save immense amounts of energy (up to 10-12%) by purposely heating only when is necessary rather than 24/7.
The other capability opened up by installing a smart thermostat is in easily and smartly adjusting the level your thermostat is set to on the fly. The U.S. Department of Energy notes that you can save as much as 10% of your energy use in heating by adjusting your thermostat seven to ten degrees if you're able. So because your smart thermostat is connected to your phone, or maybe even your home voice assistant, you can take advantage by manually adjusting your thermostat down to minimize the energy you demand from it.
3. Dress and use your curtains in an energy-conscious manner
Windows are typically an area of the home most vulnerable to heat loss but they can also be the easiest place for the sun to work its magic and heat up a room. Knowing how and when to take advantage of these natural pathways to the elements outdoors can do wonders in minimizing the work that your HVAC system has to do.
When it comes to the sun, during the daytime hours you want to be sure to keep the curtains open on south-facing windows. These are the windows where the sunlight will be more directly striking your home, and as the sun is the most powerful source of energy we have available to us you don't want to allow these valuable rays to go to waste! Draw the curtains on these windows and let the sun naturally heat up your home.
Outside of these sun-kissed windows, though, you definitely want to utilize your curtains-- thick and thermal curtains specifically, if you can get them-- to keep the heat inside your home. For windows that don't have direct sunlight, and for all windows after the sun has set, keeping the curtains closed will help insulate the windows and prevent the heat you've pumped into your home through the heater from escaping through the window. So it's important to know which windows are facing which direction and properly open and close those curtains to maximize natural heating and minimizing heat loss.
4. Be sure to properly maintain your heater
Lastly, be sure not to take for granted the work that your heater is doing for you each day and night during the winter and let the equipment do its job as best as its able. The way to ensure this happens is by doing your part to properly maintain it.
To start, HVAC filters must be checked regularly (Home Depot recommends that fiberglass filters get changed every 30 days while pleated air filters get replaced every 3 to 6 months). By making sure your filters are clean, your heater won't have to work as hard to pump out the hot air that keeps you and your family toasty during those winter nights. According to the U.S. Department of Energy, this simple act of maintenance can save you 5% to 15% on your HVAC energy consumption each year!
Another example is to make sure to not block your air vents. These vents throughout your home are where the warm air is being sent by your heater, but if you have them partially or completely covered by furniture, appliances, or other objects you are reducing the efficiency of your heating system. These blockages will heat up and your heater will have to pump out more heat until the desired temperature on the thermostat is reached. So, let your heater do its job and don't make it harder on the equipment or on your utility bill.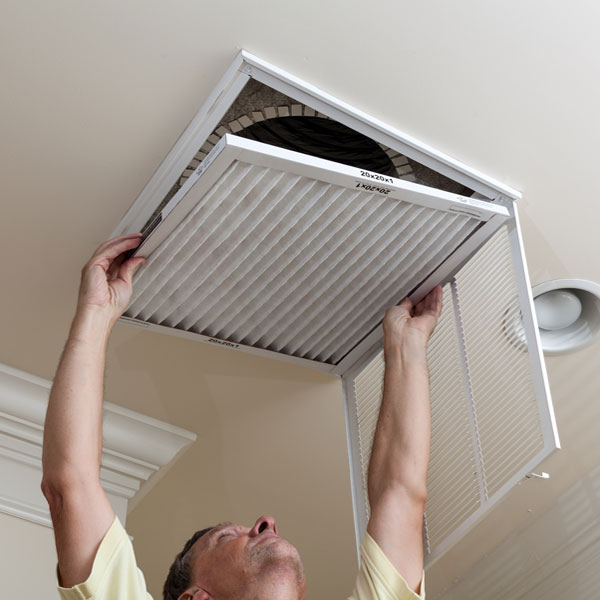 5. Tap into an Expert's Knowledge Via Home Energy Audit
If you want to be thorough and capture all ways to potentially save energy this winter, you can hire an expert to come through your home and perform a home energy audit. When you bring in the experienced energy professional to your home, chances are they'll tell you about all the above tips but they'll also do a thorough job to identify any other energy upgrades that can save you on your winter heating bills that are uniquely suited to your house.
In these home energy audits, your hired professional can perform leakage tests to see where heat is escaping your home (such as gaps in the doors or through inefficient windows) and offer ways to patch them. Similarly, they can highlight where insulation could help drastically decrease your home heating needs, such as in the walls or in your home's attic.
When all else fails, calling in the big guns in a certified energy professional might be the smartest move you can make to save energy this winter.